ONCE UPON
A TERRIER...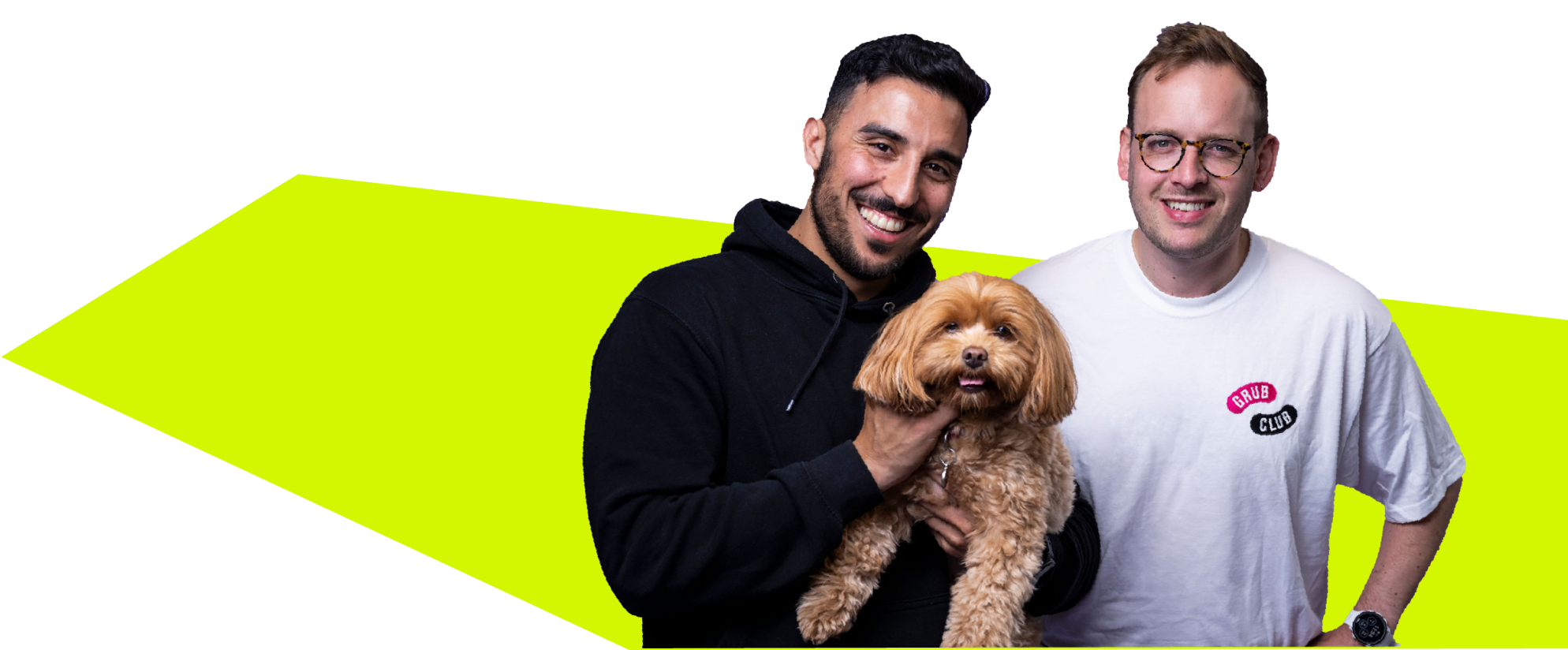 Our story started with one mind boggling fact:
20% OF THE WORLD'S FISH AND MEAT IS CONSUMED BY OUR PETS.
We know, bonkers.
In fact, the pet food industry generates 106m tonnes of CO2 every single year. Which got us thinking, did nourishing our dogs' health have to cost the health of the planet too?
After a bit of chin rubbing and many late nights scouring the internet, our passion for dogs and the planet led us to
THE BLACK SOLDIER FLY LARVAE
Insect farming produces 96% less CO2 than traditional livestock farming and our grubs contain all of the essential amino acids and nutrients dogs need to thrive.
But the bountiful benefits of this exceptional bug don't stop there. The black soldier fly larvae is a novel protein source that's naturally hypoallergenic for dogs. What a flex.
The eco-friendly protein powerhouse *had* to be the leading ingredient in our products.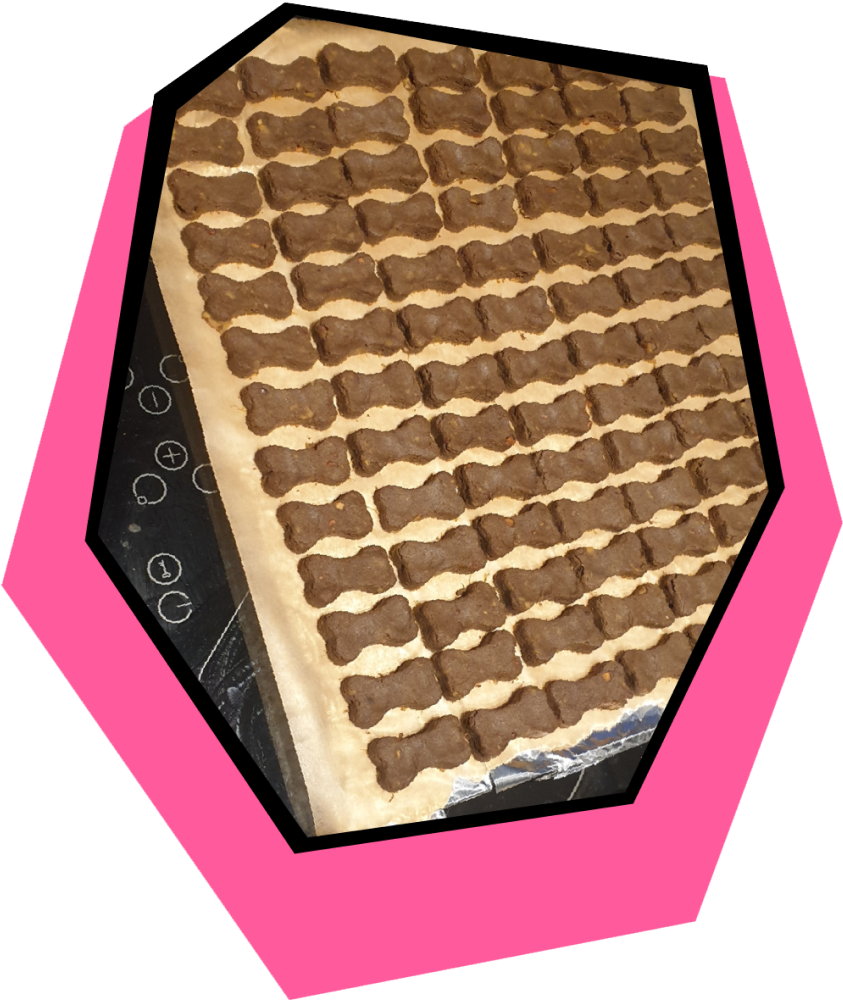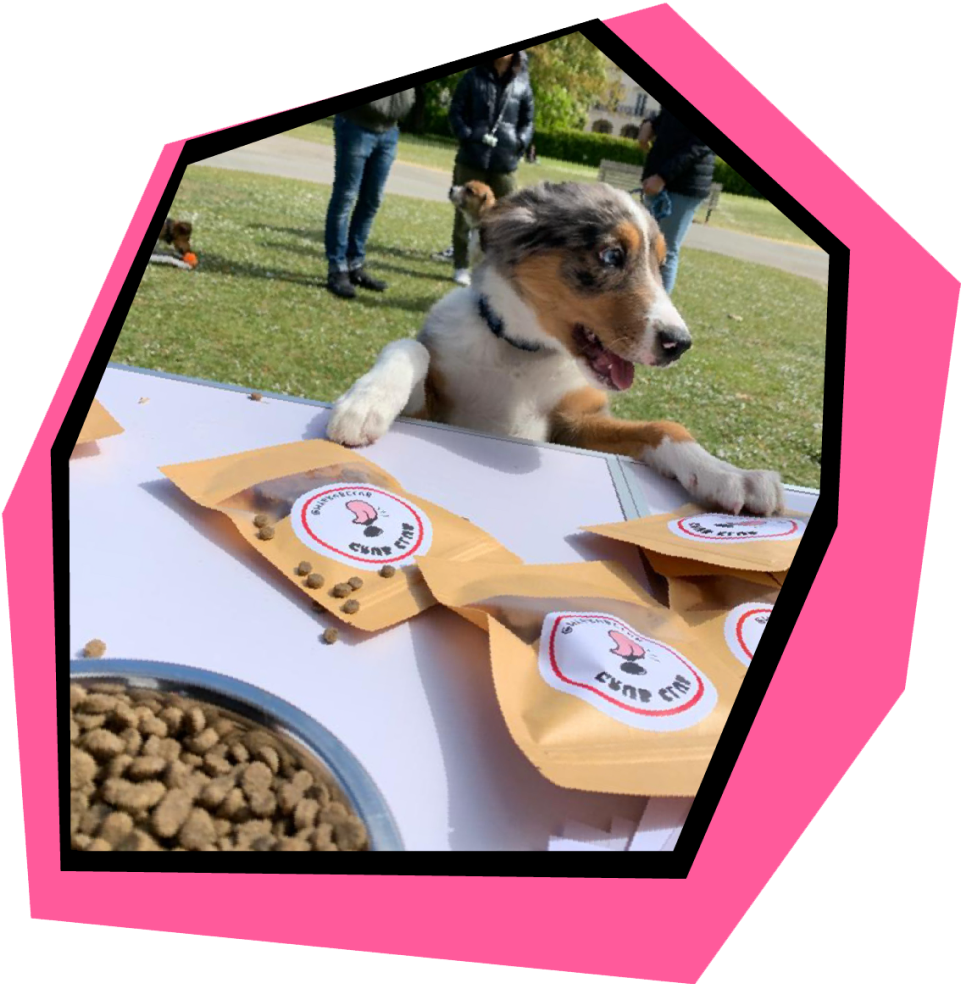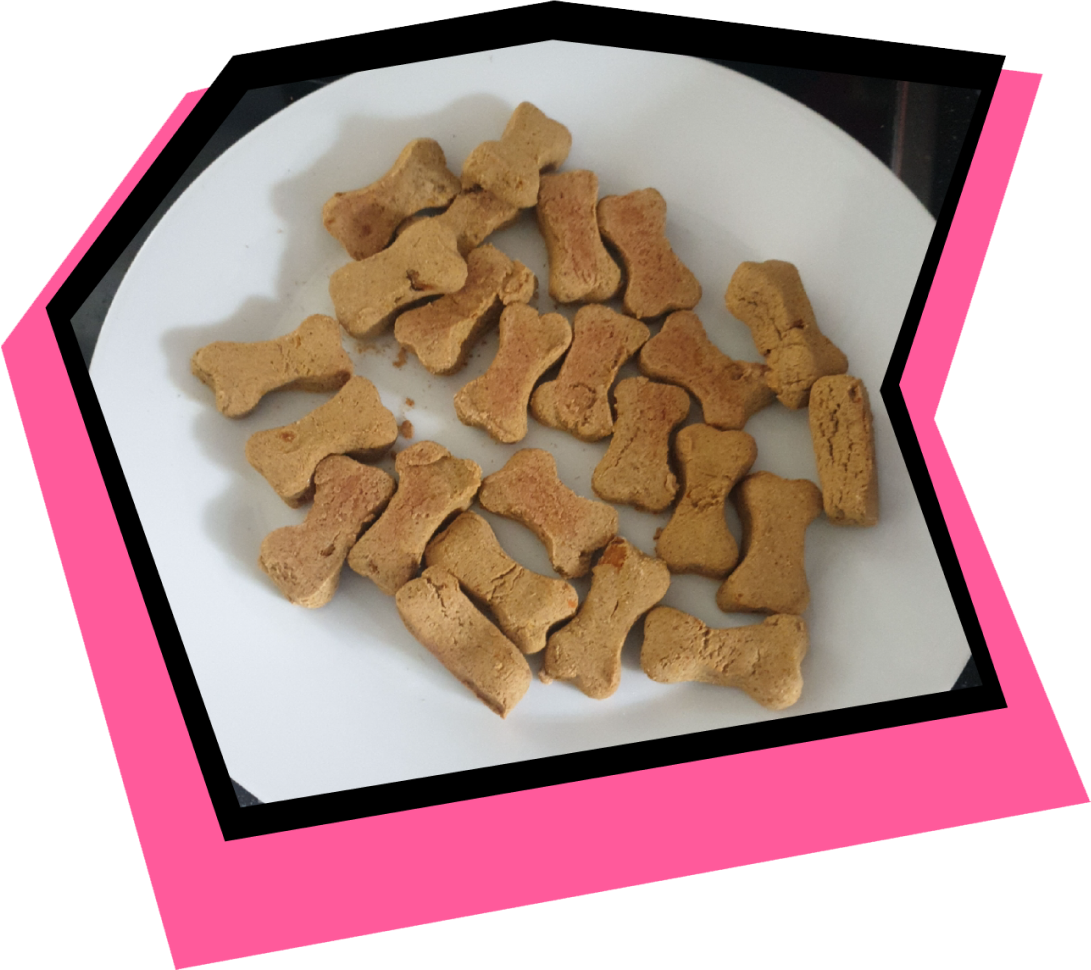 After some experimental treat baking in Ale's kitchen and the assistance of some enthusiastic four-legged taste testers in the local park, we sought the guidance of leading vets and animal nutritionists and decided to rewrite the script on pet nutrition.
30 different recipes later,
Our love for dogs, the environment and innovation brought us together and we've been buzzing with excitement (sorry- blame our copywriter) ever since. From sourcing the finest insects and crafting nutritious kibble and treat recipes, to building a community of like-minded pet owners, we're on a mission to provide high-quality hypoallergenic options that ensure your dogs thrive.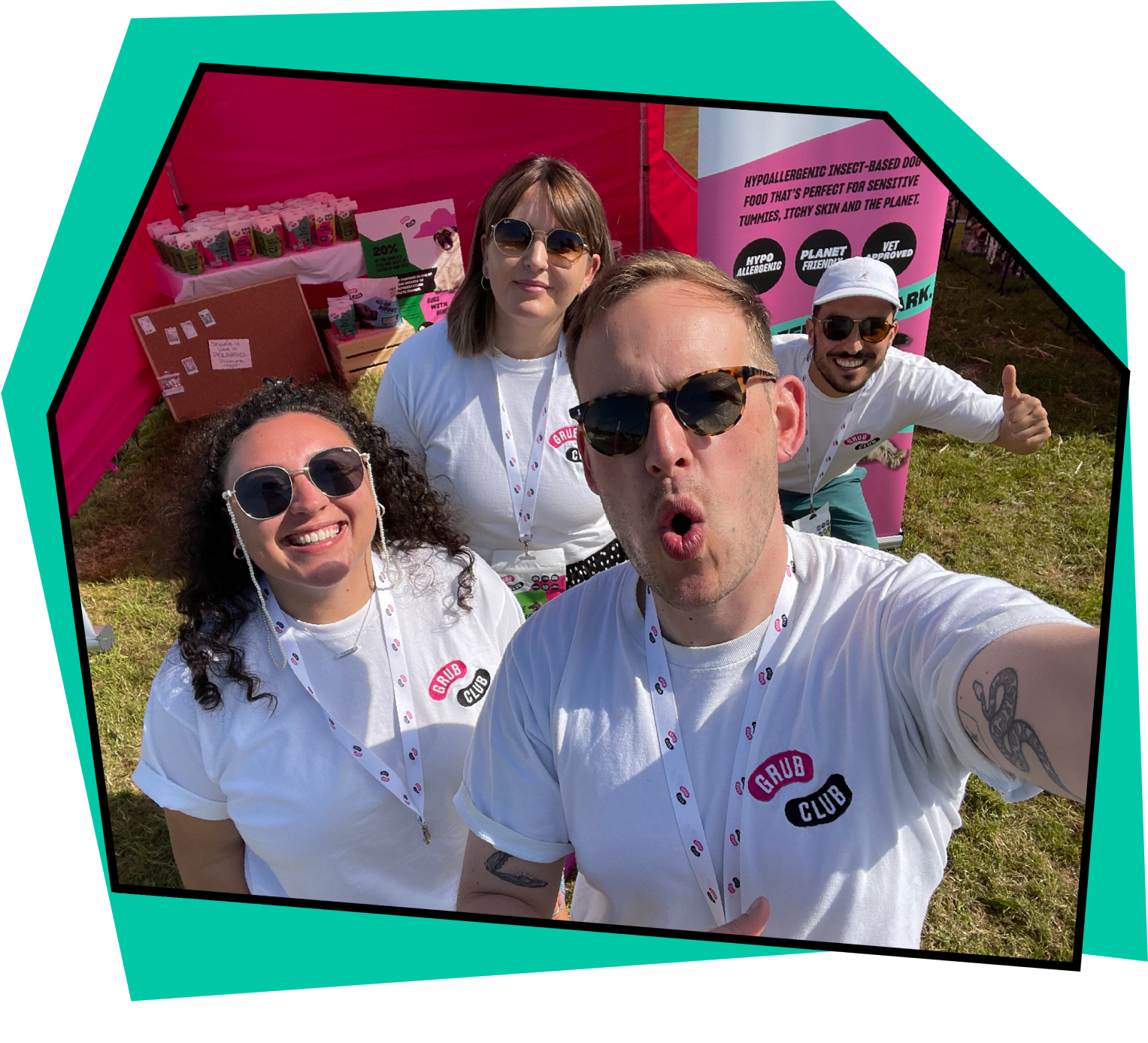 DIGBY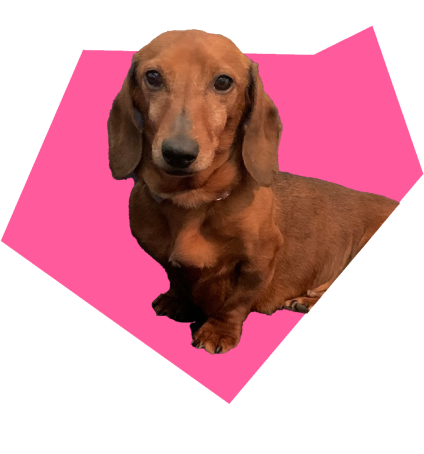 RIPLEY
BAGEL
September
2020
Whilst studying at business school, Ale learns about the shocking environmental impact of the pet food industry and starts looking at more planet-friendly solutions for pet food. He stumbles upon the sustainable benefits of the black soldier fly larvae and starts baking bug-based dog treats at home to hand out in London's parks to some hungry volunteers.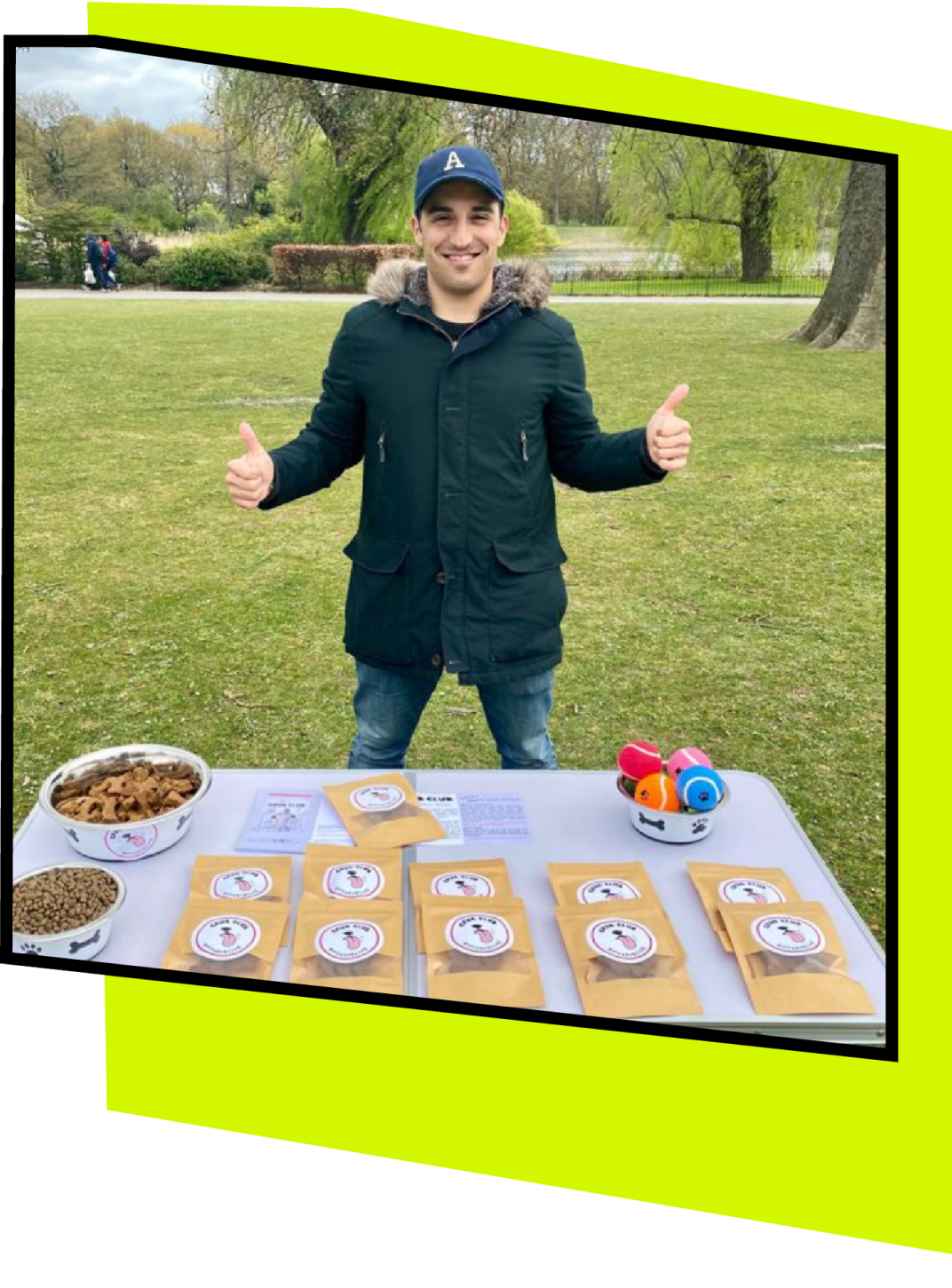 March
2021
On a chilly afternoon in March, Hugh and Ale meet for a socially distanced walk in the park. Hugh learns about Ale's big plans for the pet food industry and, thoroughly impressed by his mission, Hugh joins forces with Ale to start the sustainable pet food revolution. Grub Club is born.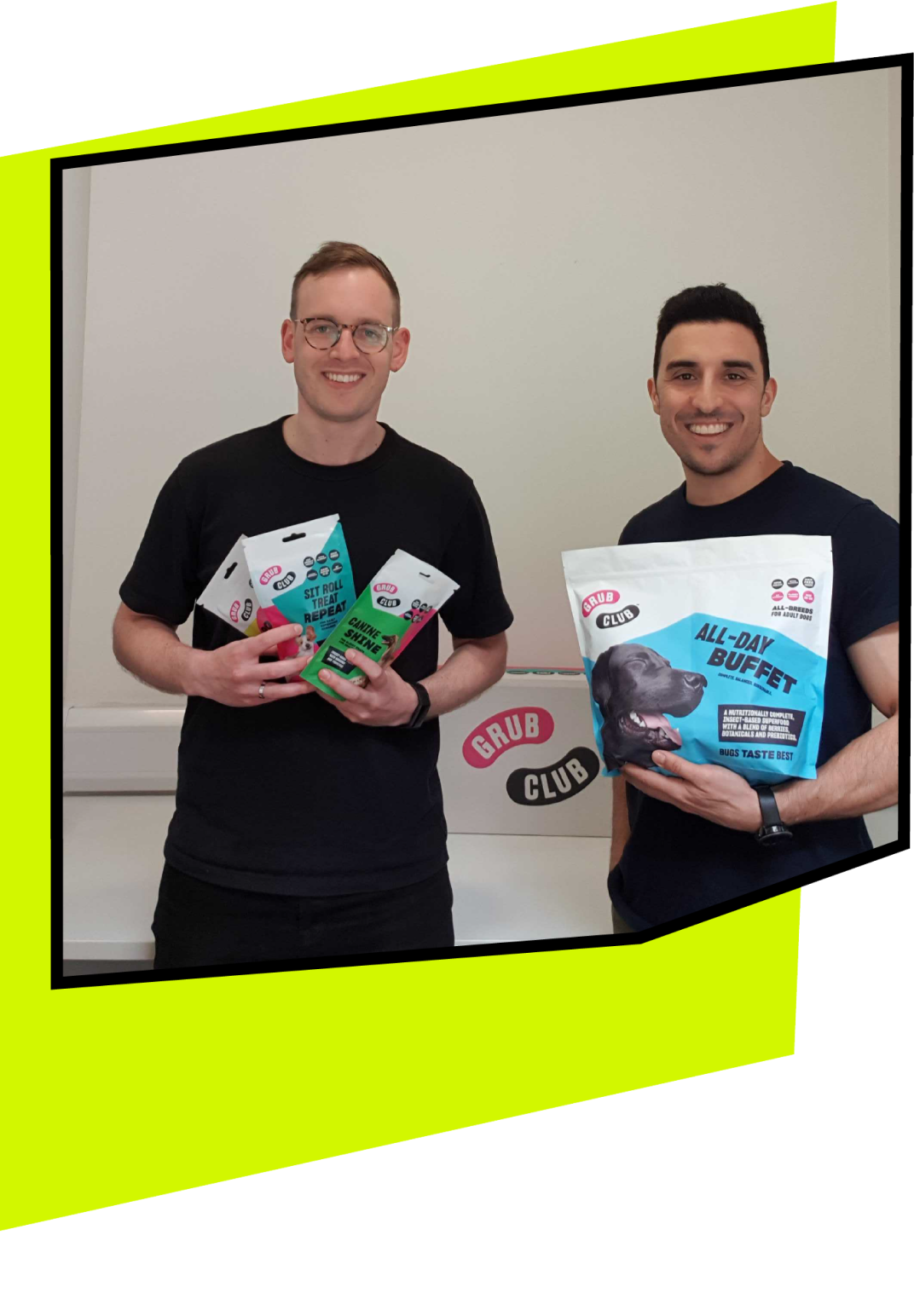 October
2021
Ale and Hugh recruit the help of leading vets and animal nutritionists to develop a range of functional dog treats and kibble made using insect protein. Relieved, Ale puts his baking apron away and after 30 different recipes, they land on the recipe for All-Day Buffet. The revolution has just begun.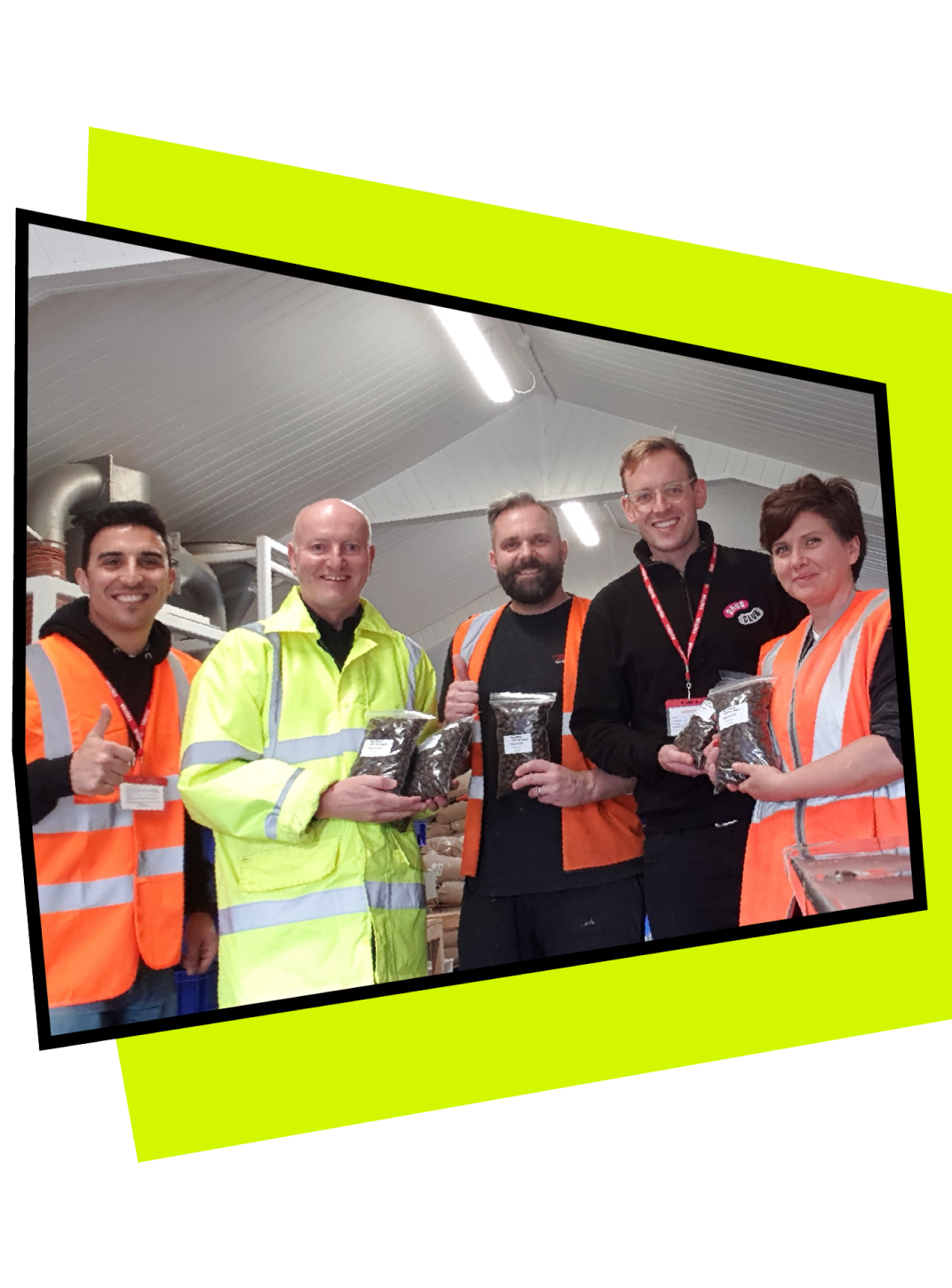 April
2022
All-Day Buffet hits Grub Club's virtual shelves and the customer testimonials start rolling in. Not only is it nutritious, planet-friendly and super tasty, it turns out insect protein is really, really good at fixing your dogs' sensitive tummies and skin.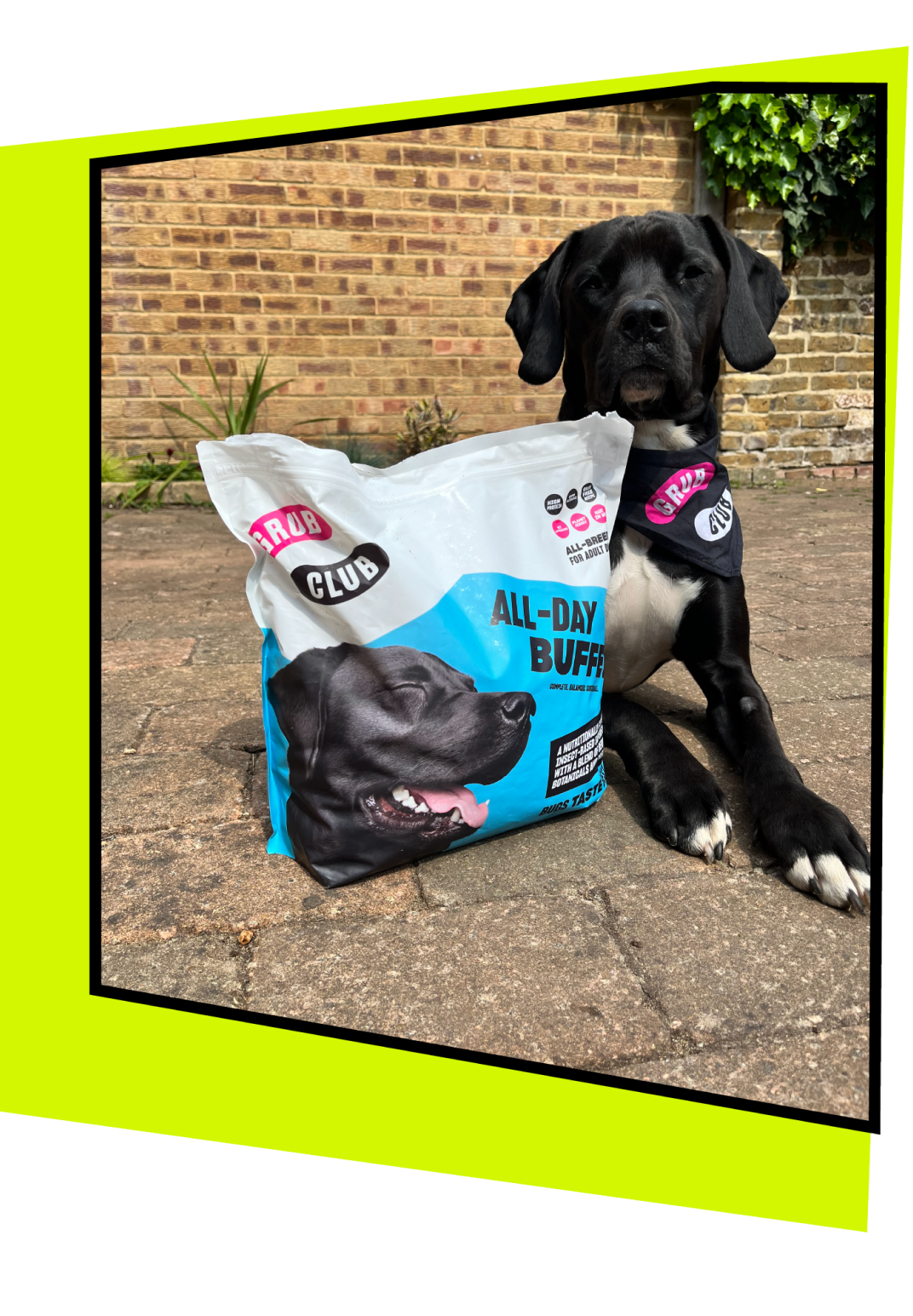 Roll up, Roll up
Read all
About it...
May
2022
We win a coveted spot on the Amazon Sustainability Accelerator
May
2023
We're awarded the Impact HERE Award in association with FuturePlus for 2023
August
2023
We are winners of the Sky Zero Footprint Fund 2023
Now
Fast forward two years and our product range and small team are growing but most importantly, we're now feeding nutritious and super sustainable bug-based food to thousands of dogs across the UK.
We may have started with one mind boggling fact – but now, it's so much more.