FREE UK Delivery on orders above £39
2 - 4 Day tracked delivery.
Cancel anytime with no fees.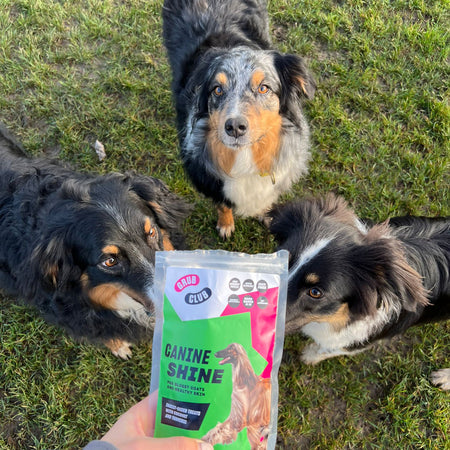 HEAR FROM OUR MEMBERS
"Both of our two Australian Shepherds love the line-up of Grub Club treats much more than I could've imagined!"
Erin, Wall-E & Eva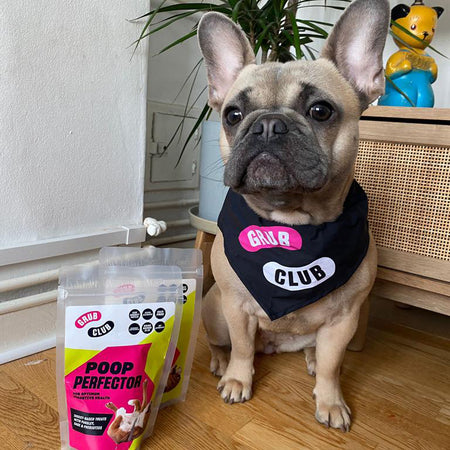 HEAR FROM OUR MEMBERS
"Fig absolutely loves her new Grub Club treats, she can't get enough of them"
Isabella & Fig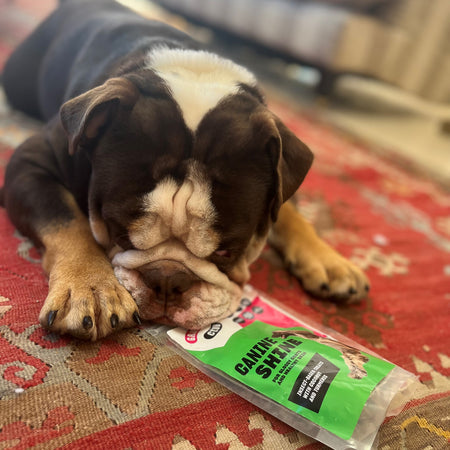 HEAR FROM OUR MEMBERS
"Cheddar hoovered up Grub Club, which was a surprise for normally quite a fussy dog. Yummy Scrummy!"
Toby & Cheddar
WHY GRUB CLUB?
Tastier than tennis balls, sticks, shoes, squeaky toys, and all other pet foods.
Hypo Allergenic
As a novel protein source, our insect meal is hypoallergenic. Allergy free treats, because itchy skin and upset tummies are so last season.
SERIOUSLY SUSTAINABLE
Here's a fact for your next dinner party: 20% of the world's meat and fish is consumed by our pets. That's a problem. Here's a solution.
VET APPROVED
Our products and formulations are approved by a vet and our insects are recognised by the British Veterinary Association for their potential in addressing the rising need for sustainable animal feed. Don't believe us? Call our vet on: 0235841823. Just joking, we have no idea whose number that is but everything else is true.
Grain Free
Because grains can lead to upset stomachs. And upset stomachs lead to sad dogs. And a sad dog is pretty much the worst thing in the world.
High Insect Protein
Our insect meal can provide up to two times more crude protein per 100g compared to beef. Holy Cow*
*Sorry we couldn't resist
HAND BAKED IN THE UK
Baked using wood-fired, carbon neutral ovens, right here in the UK. Low impact, high quality, maximum WOOF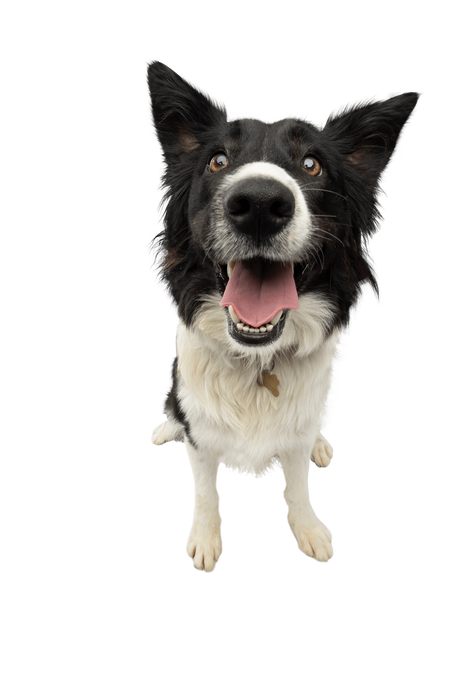 CHOOSE
YOUR TREAT
Pick a firm favourite
or mix and match.
SET DELIVERY
FREQUENCY
Customise at checkout.
Whatever suits your needs.
PAUSE OR
CANCEL ANYTIME
You're in control.
FEEDING GUIDE
Depending on your dog's size, we'd recommend up to 8 treats per day. Make sure that fresh drinking water is always in a paw's reach, too. For more advice on portioning, please refer to the "Nutritional Information" section on the FAQ page.